Here To Serve You
Our team at Houston Scoliosis and Spine Institute is committed to providing you with the best care and professional service. Rely on us to help you every step of the way. If you have questions or concerns about appointments, scheduling, insurance, billing or follow-up care, call our main office at (833) 568-6328. We're here for you.
Surgical Team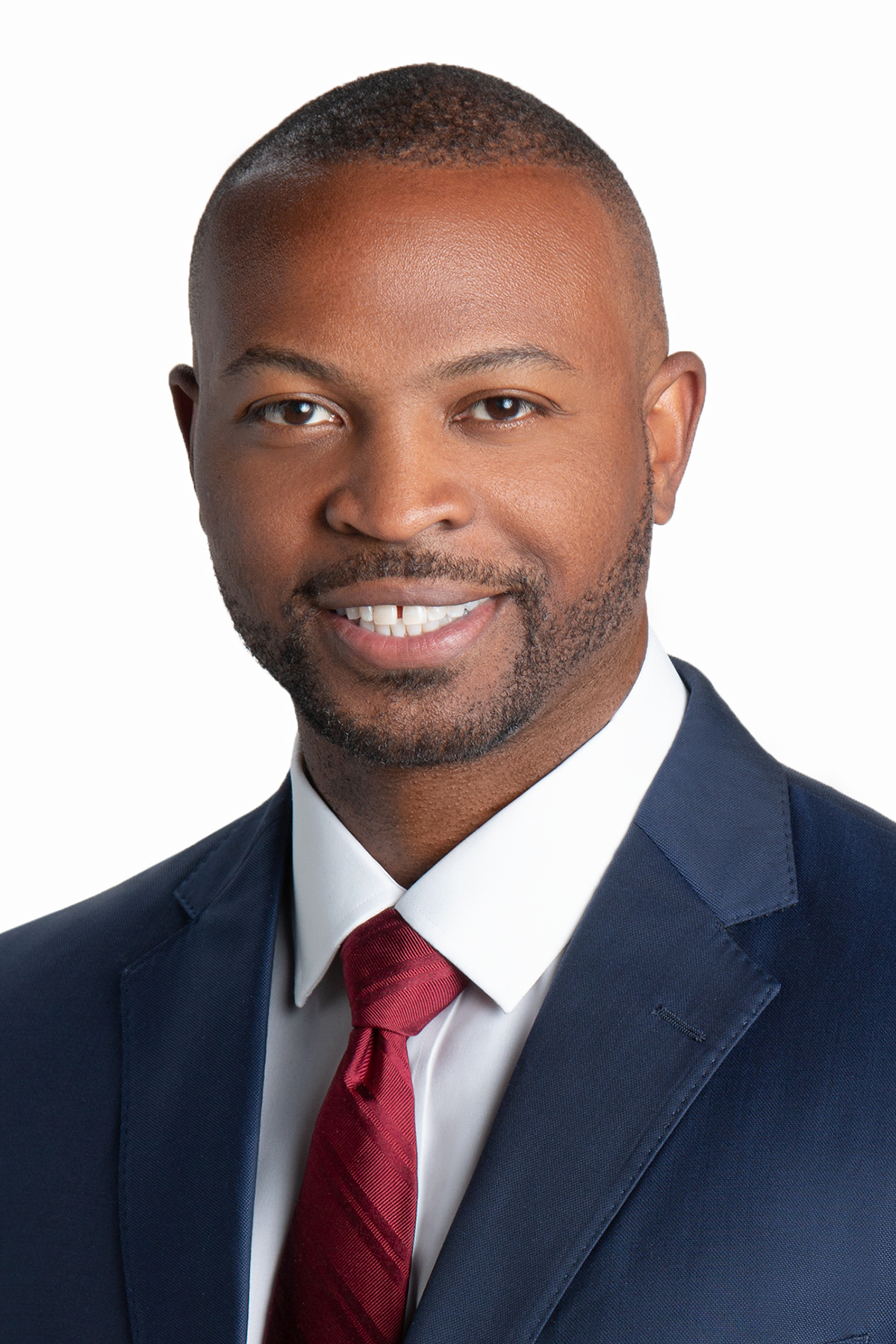 Ra'Kerry Rahman, M.D.
Ra'Kerry Rahman, M.D. is the founder of HSSI and leads our surgical team. He completed medical school at the University of Rochester School of Medicine & Dentistry in 2005, earning his Doctorate of Medicine with Honors and Distinction in Research. He completed his orthopedic residency at New York Presbyterian Hospital at Columbia University, where he chose to focus in spine surgery. He served as chief resident from 2009-2010.
Following his residency, Dr. Rahman elected to take a special fellowship in cervical spine and spinal deformity at Washington University.
Dr. Rahman served as Chief of Adult Spinal Deformity and as a pediatric scoliosis specialist at Southern Illinois University School of Medicine. He was also an Assistant Professor of Spinal Surgery. He completed a second fellowship with Dr. Larry Lenke's Complex Spinal Deformity Advanced Apprenticeship. This apprenticeship focused on the most complex pediatric and adult spinal deformity cases.
Dr. Rahman is a member of:
Scoliosis Research Society (SRS)
American Academy Of Orthopaedic Surgeons (AAOS)
Alpha Omega Alpha Honor Medical Society
The Society Of Lateral Access Surgery (SOLAS)
Cervical Spine Research Society (CSRS)
Additionally, Dr. Rahman has published more than ten scientific articles in peer-reviewed medical journals, has given presentations at academic meetings across the United States, and has been involved in major research projects since the late 1990s.
Dr. Rahman has volunteered in Ghana, Mexico, and Columbia for three weeks performing complex spinal deformity surgery and providing outreach for the underserved.
When not at work, Dr. Rahman enjoys spending time traveling and enjoying Houston with his wife and two small children.
---
Daren McCalla, M.D.
Daren McCalla, MD is a fellowship-trained orthopedic and spine surgeon. He completed his fellowship at Houston Methodist Hospital 2018-2019. He graduated from the University of Rochester in Orthopedic Surgery in 2018. Dr. McCalla received his medical doctorate degree from Columbia University College of Physicians and Surgeons in 2013. During medical school he was chapter president of the Student National Medical Association and a clinical research fellow in Pediatric Orthopedic Surgery at the Children's Hospital of New York.
Dr. McCalla was born and raised in Long Island, New York. He attended Northeastern University in Boston, MA where he graduated Summa Cum Laude with a Bachelors of Science degree in Biochemistry. Following medical school, Dr. McCalla completed his residency training in Orthopedic Surgery at the University of Rochester.  He then went on to complete the Houston Methodist spine fellowship, where he gained skills in a variety of adult and pediatric spine conditions at hospitals within the Texas Medical Center including; Texas Children's Hospital, Shriners Hospital for Children, Texas Orthopedic Hospital, and MD Anderson Cancer Center. Dr. McCalla has been published in academic journals including the Journal of Bone and Joint Surgery and Spine Journal, and has presented research at various conferences including the American Academy of Orthopedic Surgeons, American Spinal Injury Association and AO Spine Fellows Conference. Dr. McCalla has had the pleasure to serve as a mentor to many medical, college and high school students from underrepresented backgrounds.
Dr. McCalla is a member of these organizations:
North American Spine Society
AO Spine
Houston Medical Forum
National Medical Association
Gladden Society of the AAOS
In his spare time, Dr. McCalla enjoys spending time with his wife and son, traveling, watching and playing basketball, and exploring Houston restaurants.
---
Roosevelt Offoha, M.D.
Roosevelt Offoha, MD is a highly skilled spine surgeon based in Houston, Texas. He is from Baltimore, Maryland and graduated with a bachelor's degree from Rutgers University in 2008, after studying music, cell biology and neuroscience, he went on to obtain a medical degree from the prestigious Johns Hopkins University School of Medicine and followed this with an orthopedic surgery residency at the University of Illinois in Chicago. After completing his residency, Dr. Offoha completed a spine surgery fellowship at the New York University-Langone Orthopedic Hospital in New York City.
Among his achievements to date, Dr. Offoha has co-authored research papers in multiple medical journals, including Orthopedics, The European Spine Journal and the American Journal of Medical Genetics. While in medical school he worked to design an electronic medical records system for homeless/low-income medical clinics which received multiple accolades including an Albert Schweitzer Fellowship and the Clinton Global Initiative endorsement. Additionally, Dr. Offoha has long been strongly devoted to mentoring young people.
Dr. Offoha treats patients, both surgically and non-surgically, for a variety of spine conditions including: back and neck pain, sciatica, radiculopathy, compression fracture, disc herniation, spinal stenosis and degenerative joint disease. He has specialized training in the latest techniques, including both open and minimally-invasive surgery, spinal fusion, decompression, kyphoplasty and disc replacement.
Dr. Offoha is passionate about educating patients on their conditions and finding the most effective treatments. He has affiliations with several Houston area hospitals including Houston Methodist Hospital in Baytown, HCA Houston Healthcare Southeast and Altus Baytown Hospital. Prior to joining the Houston Scoliosis and Spine Institute, Dr. Offoha worked as a spine surgeon with Texas Orthopedic Hospital. Dr. Offoha is based primarily in Southeast Houston, serving areas like Pasadena and Baytown, but he practices at multiple locations across Texas such as Victoria and El Paso.
In his free time, Dr. Offoha enjoys music, athletics, exploring the great state of Texas and bonding with his five younger siblings, his mom and dad.
---